Posted by
Isaac
on Feb 16, 2012 in
Blog
,
Featured
|
0 comments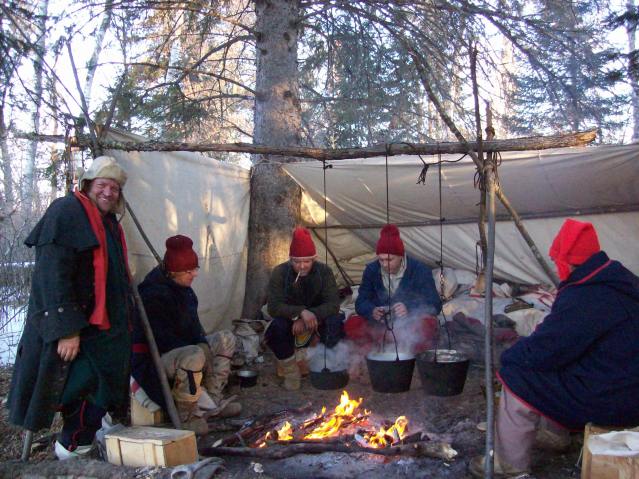 This past weekend I was lucky enough to be invited along with a group of friends on a historical outing in Northern, MN.  This group annually has a winter voyage utilizing the clothing and equipment of the 18th century fur trade.   The location was near the confluence of the Mississippi and Leech Lake Rivers in NE Cass County. This would have been a location between two NWCo posts in the late 18th and early 19th centuries.
We hauled our gear by toboggan and entered the woods midday on Fri.  We hiked just over a mile and set up camp on what was an island in a dried out beaver pond.  Temperatures ranged from 10 F highs to about -15F for a low on Fri. night.  Additionally, it was very windy and this made it seem much colder.
Following are a number of photographs taken by Lee Nelson of this outing.