Posted by
Isaac
on May 24, 2013 in
Blog
,
Featured
|
5 comments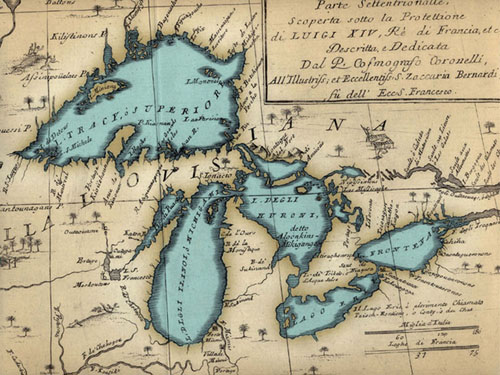 Over the past couple months, I have witnessed a number of arguments over various material culture topics within the reenacting community.  These arguments are common and continual.  Whether it is about 18th century Eastern Woodland women wearing sashes, Euro-American men with beards, loading blocks, plug bayonets,  hunting shirts, etc., it is basically nothing new.  The thing that strikes me as difficult in many of these discussions is the poor understanding of how history is researched.
I have not posted a blog in quite awhile as life has been busy, but I think I will do a quick rant on the study of history and reenacting/living history/re-creation of history.  Being a rant (or perhaps mental vomiting of thoughts), I will try to create some sense of structure for the reader and will therefore try to break my thoughts as logically as my racing brain and typing fingers will allow.
First, history is not TRUTH.   History is not what happened in the past.  History is what we BELIEVE happened in the past based on our best interpretation of fragmented evidence.  History is our interpretation based on a best guess.  Different people, different times, and different places will all affect the interpretation.  Everyone has biases and there is no avoiding this, even if you try (read Novick's  That Noble Dream: The 'Objectivity Question' and the American Historical Profession if you want to know more about this).
Next, the study of history IS NOT like the study of science.  It seems a lot of reenactors believe that evidence to the contrary of the norm therefore means the norm/common is not true (or at least that the contrary evidence is equally true).  In science, facts are often looked at as immutable, hard truths.  Theories are based in fact, but if you can prove the theory is wrong… it is wrong.  All you need is a contradictory fact to prove it wrong.  Okay, I am not a scientist and maybe this is not correct (feel free to correct me), but this IS how many people within the reenacting community deal with history.  This IS NOT how history works.
Facts in history are not hard truth.  They are only as good as the source(s) they came from and could be true or false to varying degrees.  Also, when we put together these facts, our story is only as good as the facts we use and how we put them together.  It is like having a 1,000 piece puzzle, being given 50 of the pieces and trying to put it together to explain what the entire puzzle picture is (and maybe 5 of those 50 pieces are actually from another puzzle).  In many ways, figuring out what happened in the past is also like a court case.
In a court case, evidence is gathered from numerous people, cameras/videos/recordings, "artifacts," etc.  It is the job of the jury to listen to all these "pieces of the puzzle" to figure out what really happened.  If 10 witnesses and a variety of other pieces of evidence all agree with one another, and another single witness's testimony does not agree with the rest; that witness's testimony will be questioned or at least will not overthrow the other evidence and testimonies that appear to be true.  One piece of evidence to the contrary does not disprove the main body of evidence.  The same applies to history.
When looking at the trivialities of material culture, often that one piece (or few pieces) of contrary evidence MAY  be correct and true (it also may be false, a down right lie, or poor interpretation of something else).  This proves an item existed and maybe even was used.  This said, if it is one in one hundred (or more) it certainly is not common. Context and the source itself needs to be evaluated in these circumstances.  I will not step too far into whether one can/should portray that which is uncommon, but I will state that if we misrepresent the reality of history (at least the history from how we best understand it), we are certainly not reenacting/re-creating it.