Posted by
Isaac
on Dec 10, 2013 in
Blog
,
Featured
|
5 comments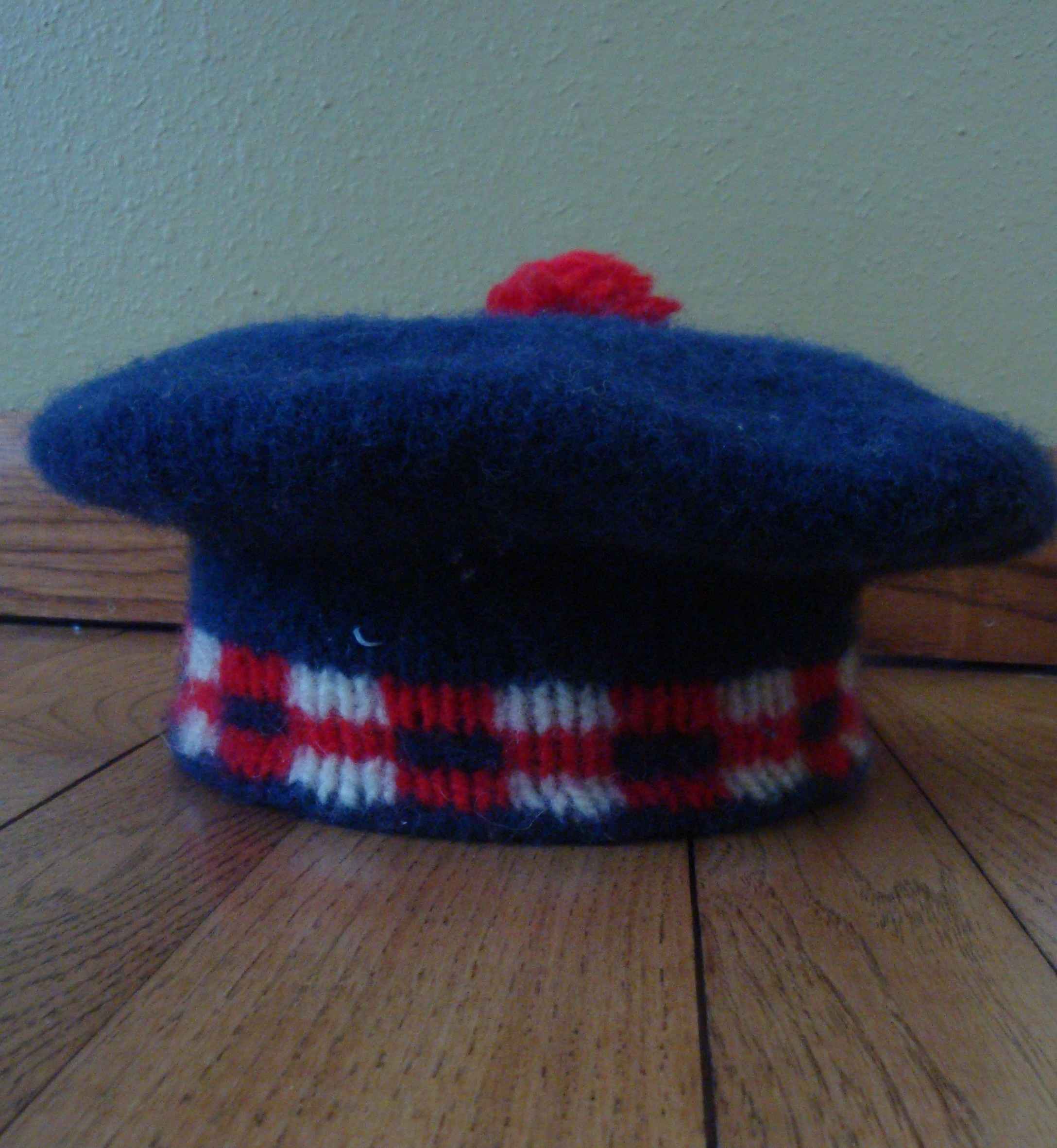 Although this is French in Wisconsin, I have always had an interest in all things Scottish.  Whether family heritage, particular interest, or studying abroad in Scotland a semester; I do have a fascination with all things Scottish.  Anyway, one item that has piqued my interest are Scots bonnets.  This type of cap is commonly seen in Scotland during the 18th and 19th century, but at some point (likely the late 18th and certainly by the 19th century) they start to show up in fair numbers in the Canadian (and later the western) fur trade.
There are a variety of these types of caps in shape, but most are knitted and heavily fulled.  They are seen in a variety of images and are mentioned in some later inventories and lists.  Most images and inventories showing these start around the 1820s and tend to be more often Hudson's Bay Company (HBC).  These caps are certainly common in Scotland much earlier, and we have a large amount of movement from Scotland to Canada after the Seven Years War.  Also, after that war and the War of American Independence (and War of 1812) we see soldiers of the highland regiments staying in Canada.  I would assume the fashion of these being worn in Canada starts with these gentlemen and is possibly earlier than the 1820s dates when they appear commonly.
The use of Scots bonnets in the fur trade is not surprising with the NorthWest Company being a company run by Scottish men and the HBC being filled with Scottish employees.  Interestingly, most all the images and references of these caps tend to run alongside HBC records.  Part of this may be due to the fact that the companies merge in 1821, at the time that we see these becoming more and more common.  Also, the men of the HBC that were wearing them were working class men.  The Scots and Highlandmen of the NWCo were in (or aspiring toward) the upper classes.  It is possible that the gentlemen wished to distinguish themselves more with gentlemanly hats while this was a workman's cap.  Interesting, a large portion of the images we have of these being worn are worn by Indian or Métis men, many of whom likely had connections with the HBC.
A quick perusal of the lists in Outfits & Advances: A Collection of Articles on the Fur Trade by Ryan Gale shows a few entries to goods for HBC men that include these caps.  In 1835 William McLinnen purchased  "1 Highland cap" for 3s 4d.  Nancy Munn purchased "1 Highland bonnet" for the same price.  For a price comparison, that same year a "scarlet worsted cap" (the common tuque) cost only 1s 3d.  In 1872 a Joseph Paranleau purchased "1 Balmoral worsted cap for 3s 6d," and Peter Goulls purchased "1 men's Balmoral worsted cap" for the same price.  Interestingly, these are all lower employees and not gentlemen of the company.
With this blog posting, and my limited research thus far,  this is not an in-depth history, quantitative study about their commonality, nor are my interpretations and thoughts on their dates of use and distribution well developed.  I am only in the infancy of my research on these caps, but I do find them rather interesting and hope to use this blog to show a little bit on bonnets being used here in North America.