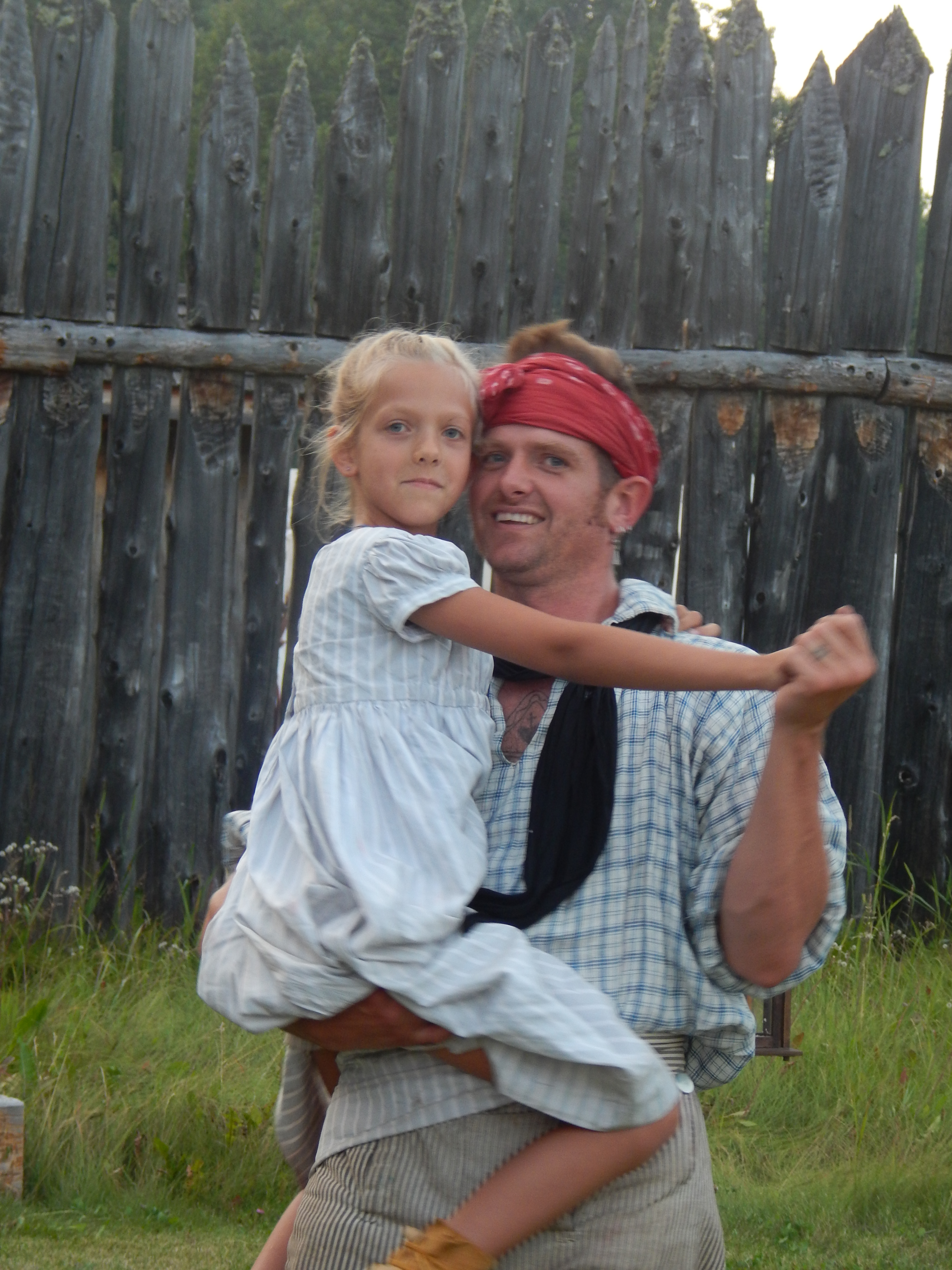 This past weekend, our family visited Grand Portage National Monument for its annual rendezvous reenactment.  This is one of the biggest events that we have been going to in the past couple of years and it is always a treat.  Grand Portage, or"Kitchi Onigaming" (Great Carrying Place), is an 8.5 mile portage linking Lake Superior with the Pigeon River (avoiding the High Falls).  It has been used by natives of thousands of years and was first used by the French in the 1730s.  The rebuilt fur post there is a partial reconstruction of the NorthWest Co. inland headquarters that operated there from the 1780s until 1803.   It was a meeting point, a distribution center, and headquarters for the then world's largest fur company.
This year, we got to see many of our good friends and our daughters played extremely hard (I think they love this event more than Hilary and I).  Although it was not a fun experience; our eldest daughter, Noelle, earned the memory of being ran over by a two-wheeled cart (charette).  Luckily she did not break any bones, but it did bruise her arch rather badly.  It took 1 1/2 days to put weight on it, and she will be limping for a few weeks.  In spite of not being able to chase around.  She still had fun visiting, sewing, and doing a variety of other things.
Instead of babbling on more, I will let photos show what we were up to and a bit of the event.  Thanks to Terri and Lloyd Cheney, Berit Allison, Jeremy Kingsbury, and the Tharp family for sharing their photos!