Posted by
Isaac
on Sep 5, 2014 in
Blog
,
Featured
|
2 comments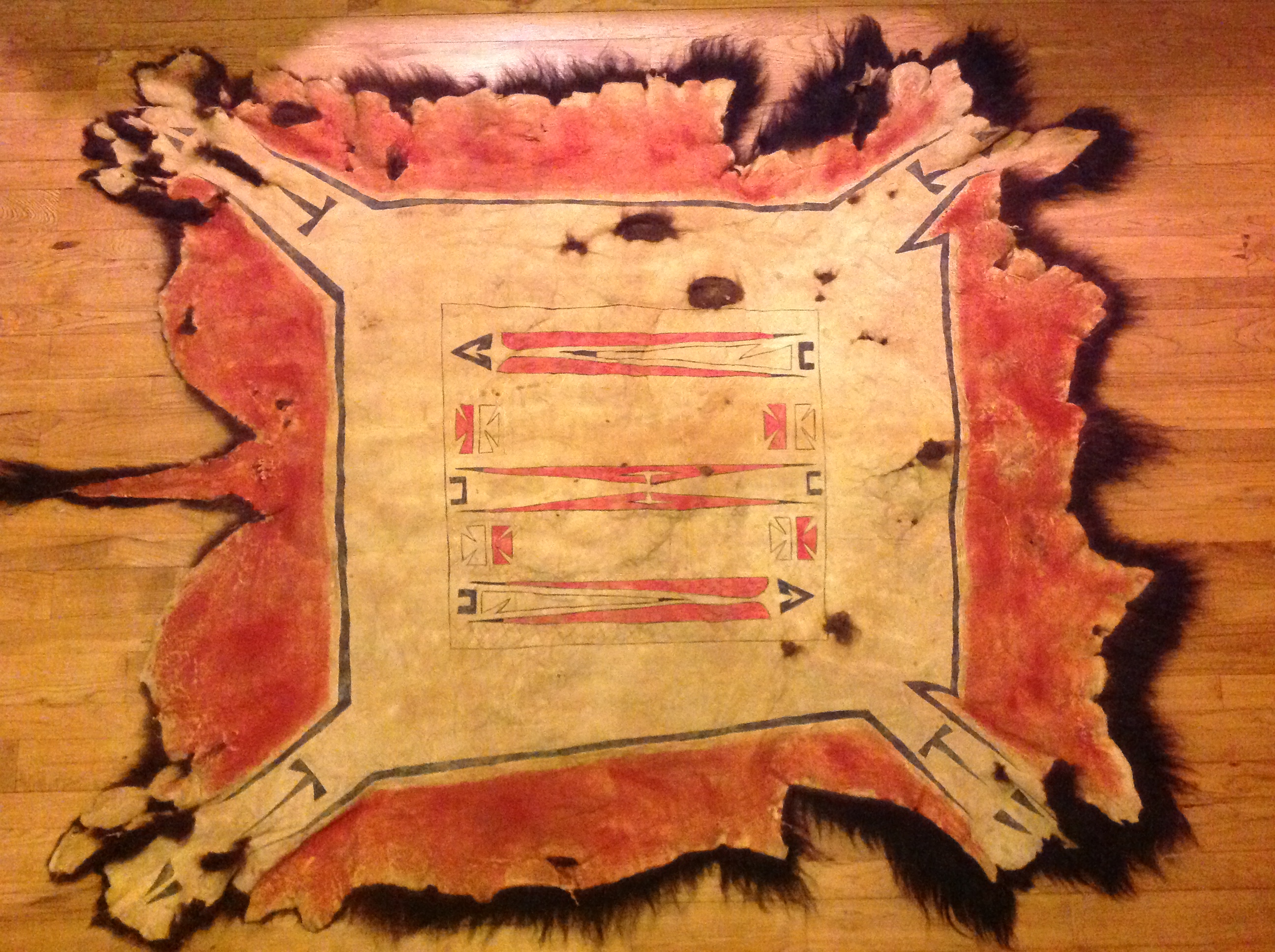 Over the summer, I made a trade/deal with my friend, Kelly and for my part of the trade; I was to paint her buffalo robe.   Kelly works for the Meskwaki Department of Natural Resources and manages their bison herd (among other duties).  For the design, she chose a very bison related design from an old robe that is currently at the Musee Quai Branly in Paris.  I decided to make a somewhat simplified version of this design but to keep many of the main elements.
For paint, I used a hide glue medium with lamp black and real vermilion (cinnabar or Mercury sulfide) as my pigments.  The edges of the hide are stained (not painted) with red ochre.  There is also some clear cross-hatching and line work on the hide as well as a very interesting bison and dome on the neck that appear, almost in negative due to the ochre staining.
This was a very fun project, and I was very happy to be able to do this for Kelly.  Although I have painted a few hide bags and garments, this is only the second bison robe that I have painted.  For those interested in having your bison hide/robe painted; contact me as I would be willing to do more painting in the future.
A big thanks to Ward Oles, Mike Galban, Ken Weidner, and Joe Horse Capture for their thoughts and discussion on technique for the bison and dome design.