Posted by
Isaac
on Nov 13, 2015 in
Featured
,
Odd Stuff
|
2 comments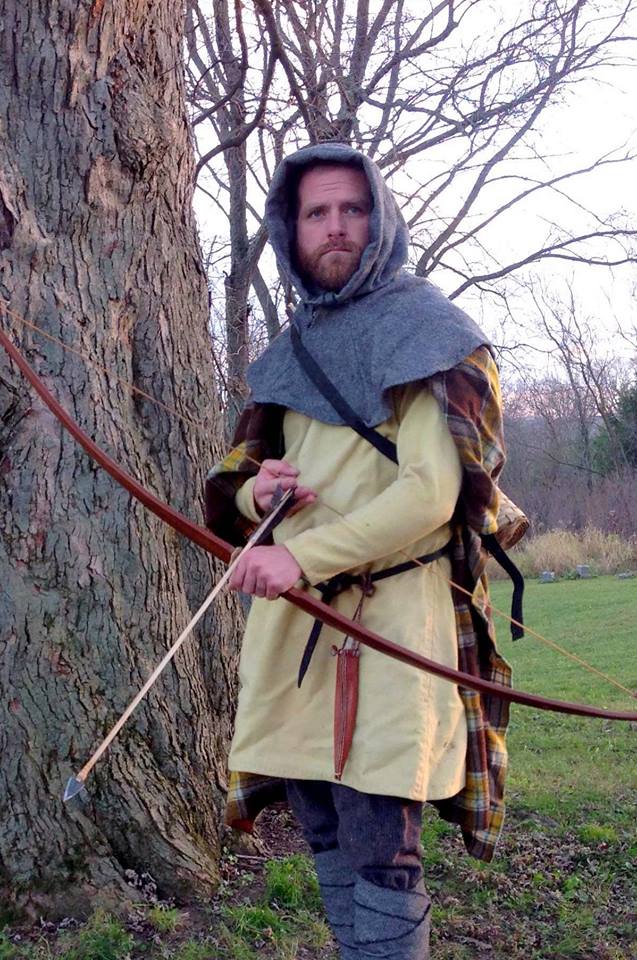 As some of you may know from last year, I have decided to take up bowhunting again but in a different level.  I am hunting in medieval gear and with a stick bow.  Currently I am using 10th century Norse gear and clothing, but I soon plan on building a 14th century kit as well.  Using this, I will also build an all-wood crossbow that I can use for hunting.  
When I started this medieval adventure, I was made aware of a brotherhood of medieval hunters known as St. Hubert's Rangers.  I was immediately impressed with many of the things they have been doing as well as their "mission."  
St. Hubert's Rangers is an international, online brotherhood of individuals who are interested in the anachronism of medieval hunters. Rangers research all aspects of the daily lives of medieval hunters, and recreate their clothing, accoutrements and hunting equipment. Many Rangers also participate in medieval-style, live hunts, using period hunting techniques and weapons (within the limits of modern law), in an attempt to experience hunting the way it was done hundreds of years ago
This past week, I officially joined this brotherhood.  I am pleased to be a part of such an interesting group and hope to grow my own hunting efforts using medieval skills and weaponry.