Posted by
Isaac
on Aug 3, 2016 in
Blog
,
Featured
,
Odd Stuff
|
2 comments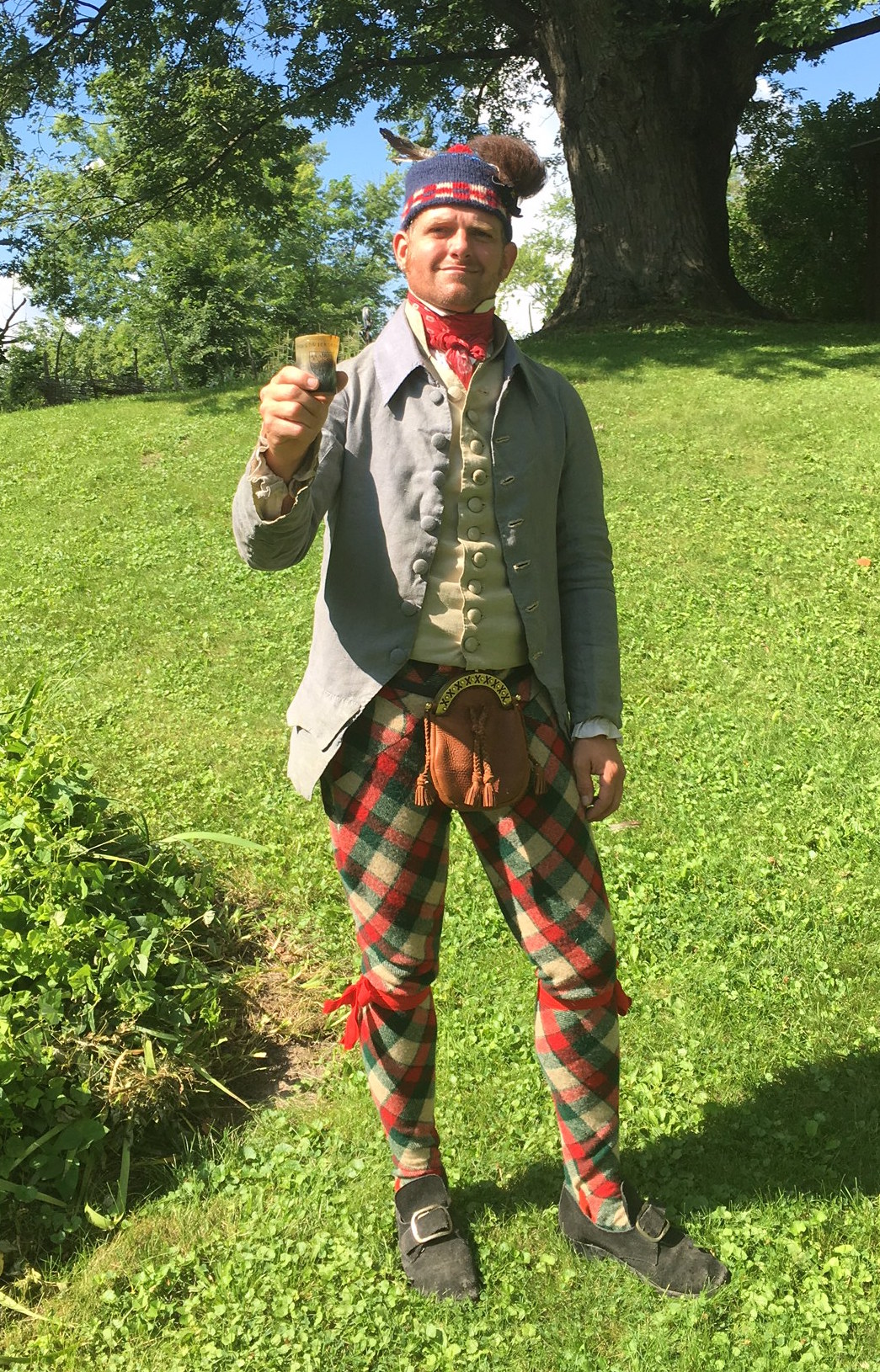 For a long time, I have admired the appearance of trews (triubhas in Scottish Gaelic/Gàidhlig) being worn in images of Scottish Highlanders at the turn of the century (18th to 19th).  Finally, I got to making a pair, knowing that we will be celebrating the wedding of my good friend and piper, Jeremy Kingsbury at Grand Portage National Monument this year for their historic event.
I had no real pattern, but looking at various images from the period as well as looking at the construction of far older medieval to 16th century hosen and trousers, I pieced together a pair from some 100% wool fabric I picked up on eBay for $4.  Overall, I am quite pleased with the look and construction of the final garment and how it fits.
Anyway, I would like to take a moment to share images of what I created as well as some historic images from the period I am trying to replicate.