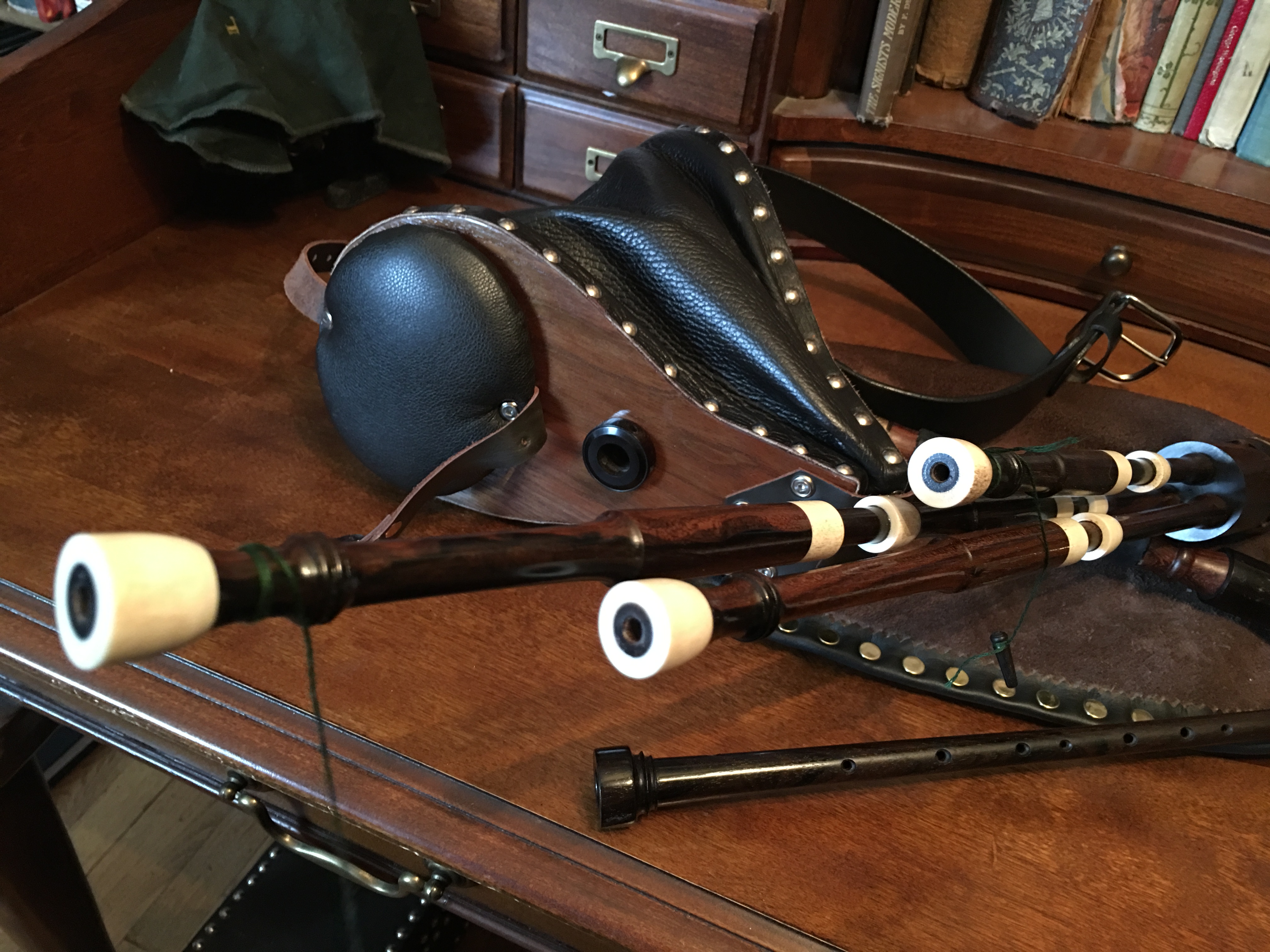 It is Christmas Eve and I figured I would share a couple of videos of some Christmas bagpiping to share the season's cheer.
This first video is of a medley of Christmas tunes that I transcribed and put together.  Forgive my lack of musical arranging skills as well as my beginner bagpiping…
This video is a small clip of just one Christmas tune.  The fun of it is that it is being played on my new set of bellows-blown Scottish smallpipes.  They just arrived a couple days ago from Wayne Fisher of Ontario.  It is going to take me a bit to get used to the bellows, but I do have all three drones fired up in this video.