Posted by
Isaac
on Feb 21, 2017 in
Blog
,
Featured
|
4 comments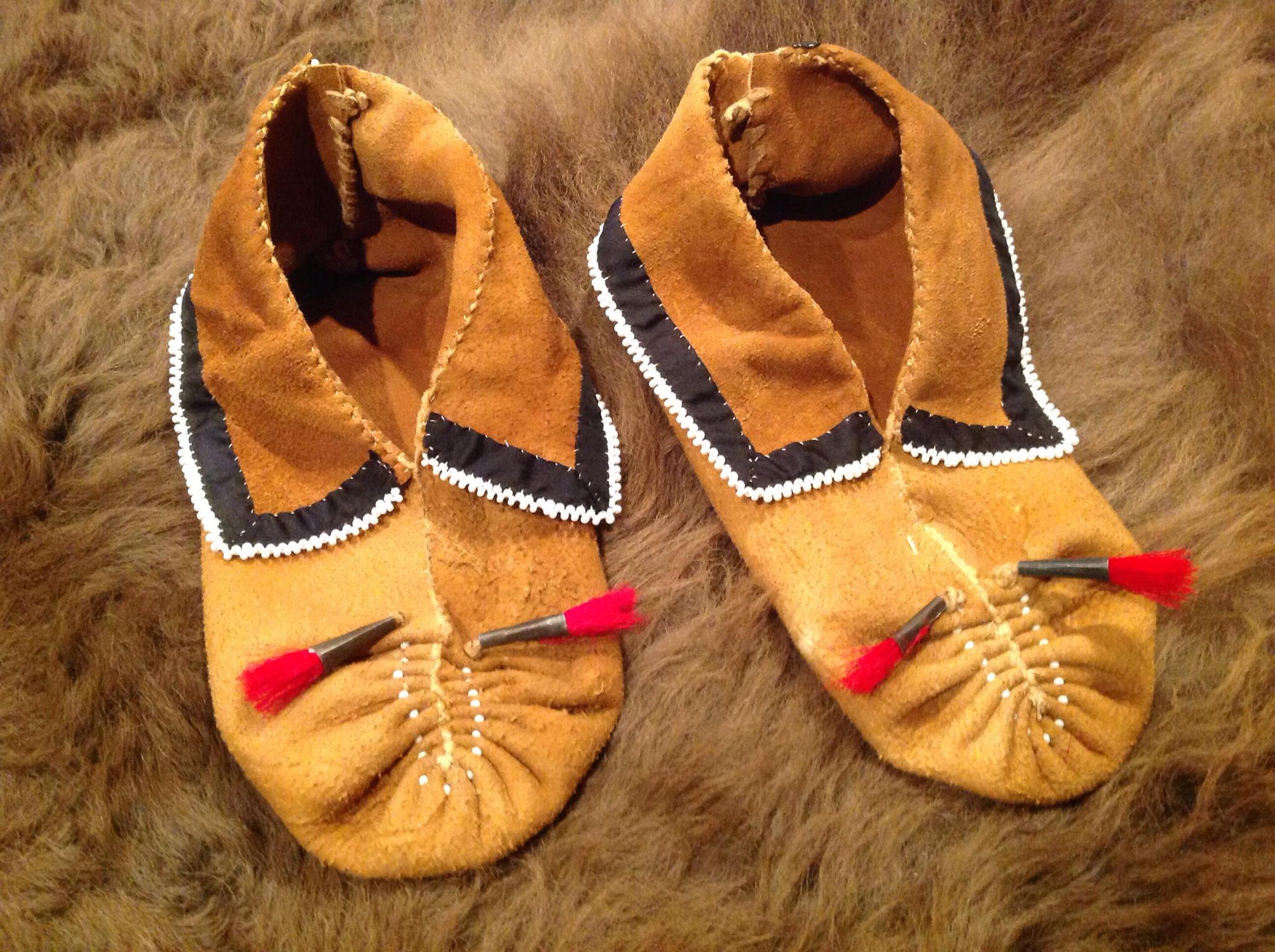 This past year at the NAVC (North American Voyageur Council) Fall Gathering, I did a lecture on "The Hidden Language of Moccasins." It was a two-fold presentation that first looked at the universal design of moccasins as a simple shoe from around the world, and then looked at a bigger idea of how moccasins actually affected biomechanics, changing the way humans wearing them walked.
Here is the first part of the talk.  I will let the images do the talking, but basically this style of "shoe" is ancient as ancient, and has been used by humans around the world.
Part two… a bit of crazy…
Of course, about 5 years ago I started running barefoot.  It was an odd occurrence resulting from the fact that I have always been a runner.   I had not read the barefoot books and didn't get into all the why it is good or bad, I just loved being barefoot and wanted to run.  Only this past year did I finally read Born to Run by Christopher McDougall (which I can no understand why people love that book).  For me, it was a natural thing to be barefoot and, unlike I had assumed, it was a very comfortable way to run.
As I started running, I got to thinking.  In a number of books, I had read quotes about Natives walking with an Indian gait.  In my mind, I now understood the reason for this different style of walking, a lack of hard-soled, heeled shoes.  Of course, this is not a new idea and has been studied in sports biomechanics for quite awhile.  This also got me to wondering if the French in Wisconsin also had this gait, as according to some sources (probably exaggerated) most never wore shoes but moccasins. 
Now… the images and some quotes from part II.  This ends with a photo of my feet in my "barefoot" shoes.  After 3 years and well over 100 miles of barefoot running, I broke down and bought a pair.  I figured bee stings, thorns, nasty rocks, and icy snow could be avoided a bit more when I wore them, which I do some now (although paying money for shoes to run barefoot in seems odd when you can run barefoot for free… without shoes).