Posted by
Isaac
on Feb 22, 2017 in
Blog
,
Featured
,
Odd Stuff
|
2 comments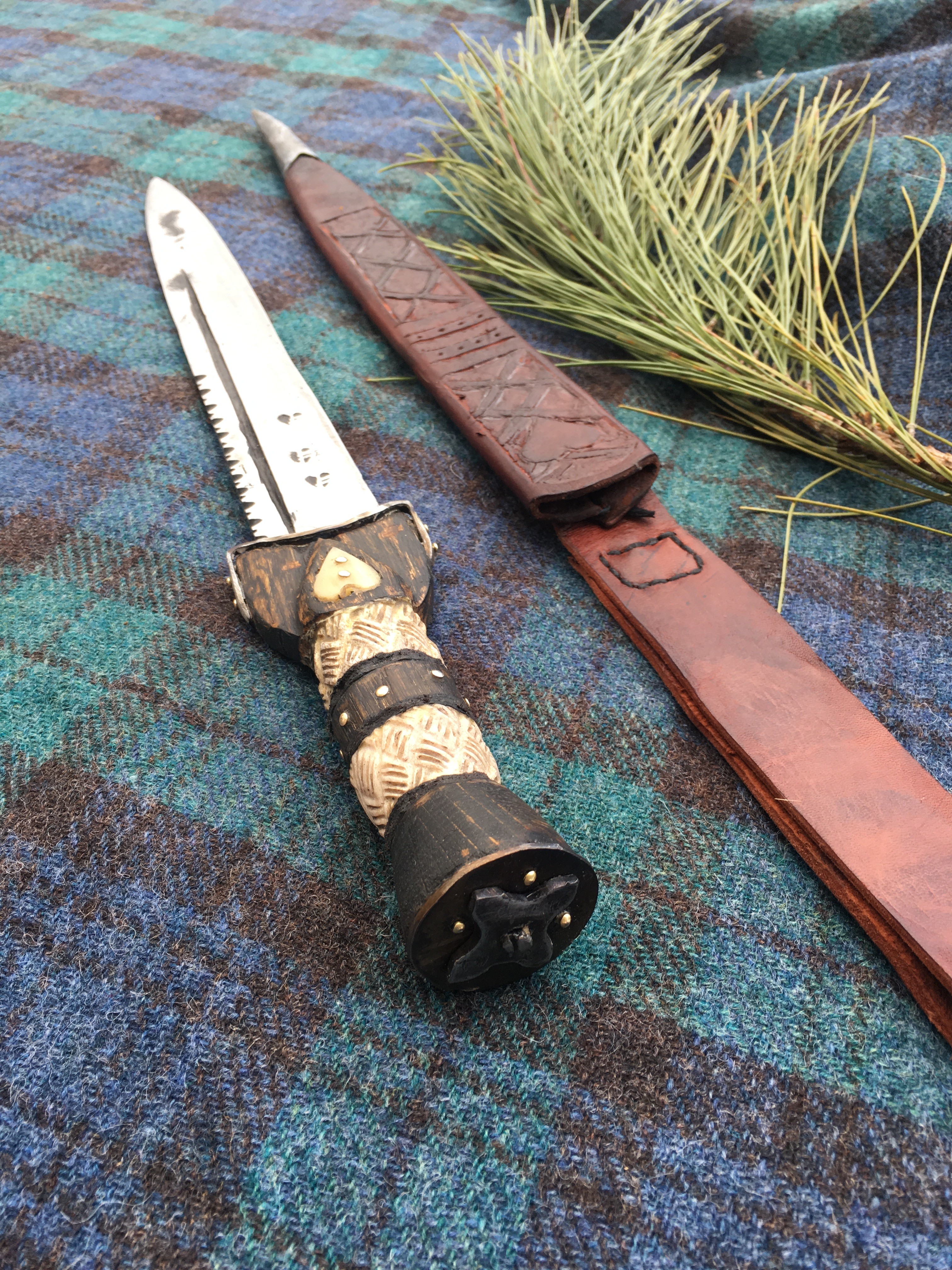 Perhaps I am a bit crazy and over ambitious, but I recently decided that I want to try making a Scottish Highland Dirk (biodag in Gaelic/Gàidhlig).  I am only just starting blacksmithing, and my tools are a bit simple, small, and crude.  Between the forging, the artistry needed to build the handle, and the leatherworking for the sheath, this was far more involved and difficult than I am truly capable of.  In spite of this, I struggled on and ended up with a dirk that I will happily use at reenactment (and when not, let it rest on display in my study… occasionally being used to slay a haggis).  It is certainly not a shadow of the dirks created by Scott Roush, Paul MacDonald, or Glen McClain, but I am happy.
Final Stats:
11″ blade, 15.5″ overall, 1 1/2″ wide blade at the widest, total weight (without sheath) 10 oz.
High Carbon blade made from a chunk of old chainsaw bar, handle made of ebonized oak, carved antler, deer bone (the heart), steel, and brass.  The scabbard (also made by me) is made from a willow bark tanned deer hide (tanned by Sylvain Ouellet) and has a steel chape forged by me.