Posted by
Isaac
on Jan 1, 2014 in
Blog
,
Featured
|
2 comments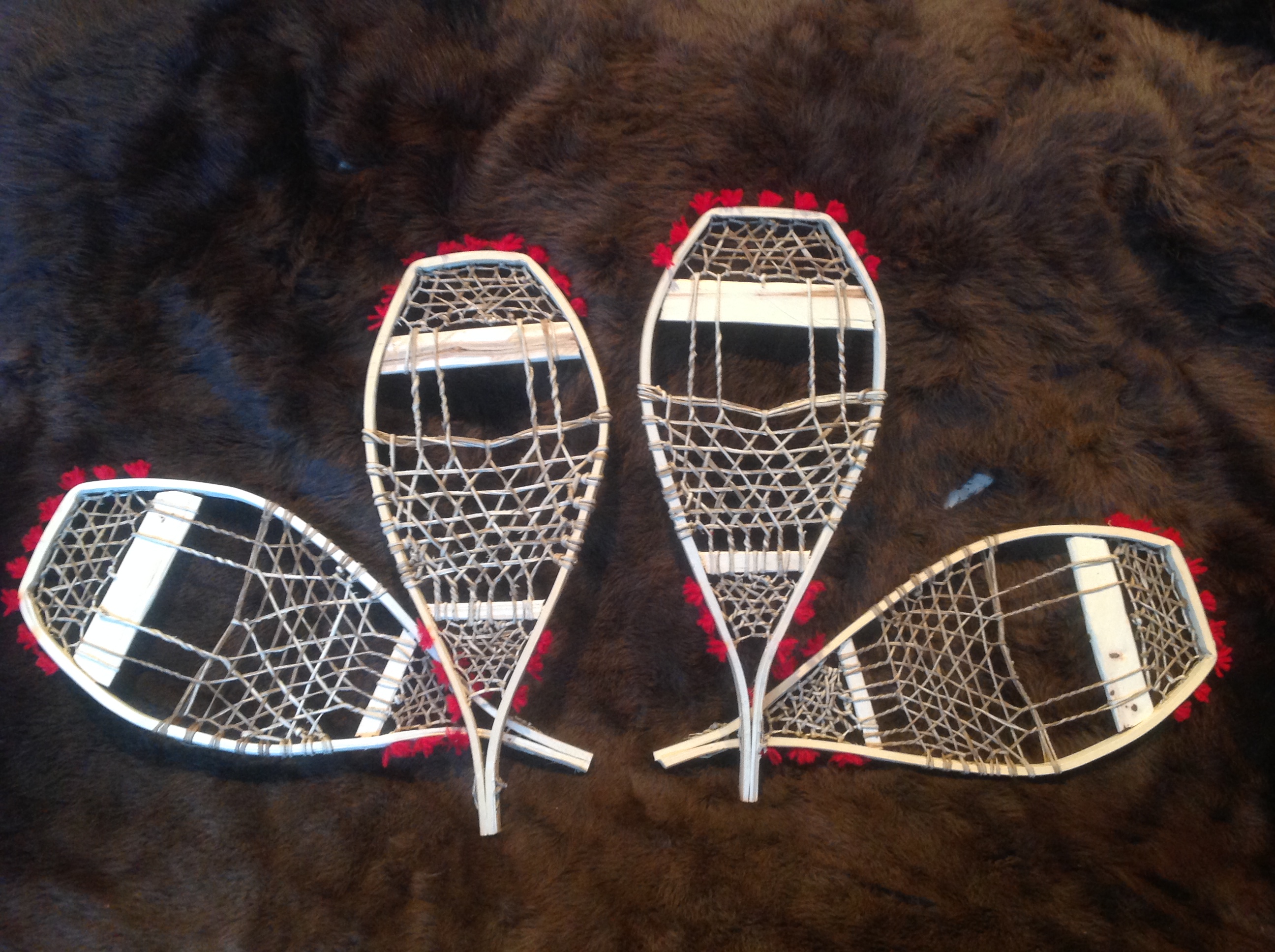 In time for the New Year, I finished the snowshoes that I was making for the kids.  I split out the hickory and bent the frames earlier this summer.  Over the Christmas break, I was able to mortise in the crossbars, put in the selvedge cord and yarn tufts, and lace them up with bison rawhide that I cut to lacings.  These are not great works of art, but they should keep the kids on the top of the snow and give them the oppotunity to learn to use snowshoes.  The big question I have now is whether their modern boots will work well or if I should just make some winter moccasins for them.
On another note, I finally made a flask to carry shot more easily (and pour more easily).  I made a simple flask like could have been made here in the interior.  It is braintan hide with a hand filed antler spout.  I attached it with a brass, trade wire and gave it a white pine plug.  I did do a little single line quillwork on it to.  Partly I needed to refresh my memory on how to do this technique but also it did make it look a little nicer.
On New Year's day afternoon, I decided to take advantage of the last of my time off and the above 0 temps (it was about 5 degrees F) and try out the shot flask.  I geared up and headed to the woods for a little stroll.  I was hoping to find some of the grouse that I saw during the deer season, but was only able to round up a squirrel.  Upon bringing it home, my oldest daughter gave me a disappointed look and said, "A squirrel?  I thought you were going to bring home a deer or something actually big."  I explained that deer season was over, although I deer would have been a much nicer way to break in the new NW gun.