Posted by
Isaac
on Mar 4, 2015 in
Blog
,
Featured
|
2 comments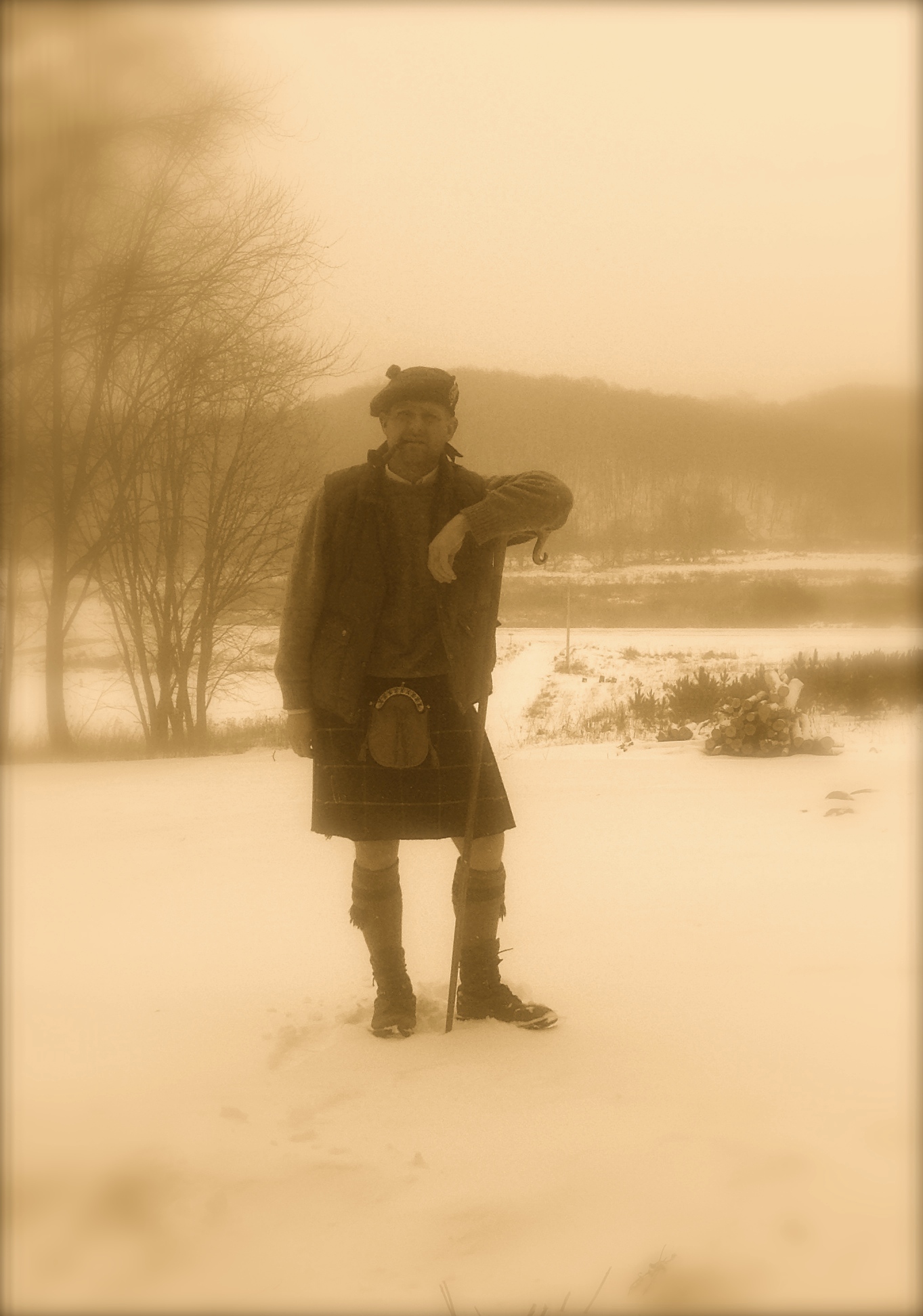 As those that follow my blog know, it has been awhile since I posted and, in general, I am taking a break from most of my reenacting stuff.  This does not mean that I have not been busy.  Beyond all the normal craziness of life, animals, kids, work, etc.; I have also been messing around a lot more with Highland dress/attire.  
In 1998, I studied a semester in Scotland.  While there, I bought a kilt and some accessories.  This fulfilled a childhood dream of mine; created from years of hearing about my paternal ancestry, growing up in a Presbyterian church, listening to bagpipes, etc.  Over the next few years, I took occasional opportunities to wear my kilt, but this slowly dwindled to only once or twice a year at most.
Last year, I decided that I really needed to start wearing my kilt more.  I also decided I needed to increase the quality of the attire that I wore with the kilt.  This led to a grand adventure over the past year; bidding, buying, trading for, and making items to create proper, traditional, and varied ways of wearing my Highland attire.  True to the Scottish roots I gained from my father I am rather frugal (or so I am told).  I did my most to save my hard earned pennies and spend little.  I have been very lucky to have acquaintances, friends, and others that helped me to both get the items I need inexpensively, but also to learn from on how to wear it all.
Since jumping into this endeavor, the mortality of the older generation of my family has been pressing a lot upon my mind.  My wife and I have had numerous discussions about all that we know of our families and all of the traditions.  We have been discussing how we can teach our children about their family and about their heritage in an everyday sort of way.  I am pleased that my renewed interest in traditional elements of my paternal Scottish ancestry fits into this.  Additionally, the kids can indulge in their German, Norwegian, and other roots as well.  As a teacher, I too often see how traditions and family knowledge disappear between generations.  I feel confident this will not happen to our children.
Following are some images to share some of the looks and outfits I have worn this past year as well as some vintage images that are inspiration to what I do (yes, also an attempt to bring some history into this posting).  I recently sold my original kilt from Scotland and purchased a kilt of a tartan more appropriate to my family history.  I also picked up two very inexpensive used kilts that I keep around for lounging and working around the house (and to lend out to friends when we have Burns Night and similar celebrations at our house).  These kilts I do not worry about making a mess of.  Additionally, I have a few different jackets, sporrans, pairs of kilt hose (socks), and other accoutrements that make the outfits.  Much of this I have built up over the past year.