Posted by
Isaac
on Aug 12, 2015 in
Blog
,
Featured
|
4 comments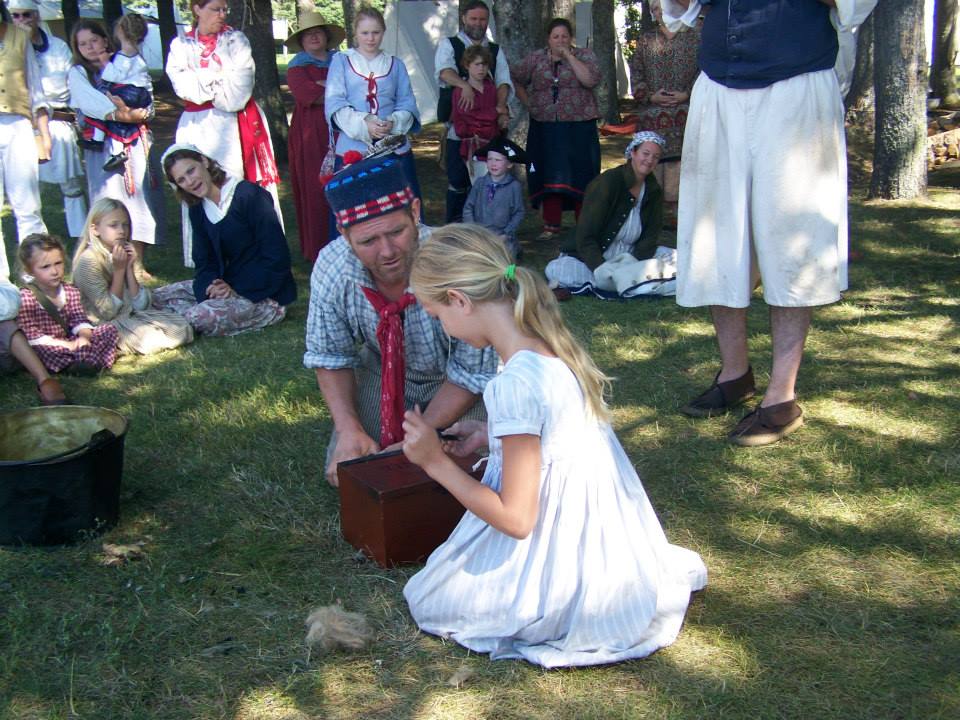 This last week, our family made the yearly pilgrimage to Grand Portage National Monument (my old place of employment) for their annual fur trade reenactment.  I have not attended a public reenactment since this event last year, but our children have been talking about going for months.  Following is a list of highlights from the event in short form as well as some photos.
– The children played, played, played with other children.
– I received an AMAZING straight razor that was made by blacksmith, Robert Rossdeutscher.
– Good friend, Robert Taunt gifted me an 1858 copy of the Poems of Robert Burns, nearly bringing a tear to my eye.
– Our daughters, excited for the dance, dressed in their best.  Due to the weather, the dance was moved into the Great Hall, where it was held by candlelight (a very RARE and special situation).  The last dance our girls did before retiring to our camp was the "Gay Gordon."  I did this dance many times while living in Scotland, and watching my daughters enjoy this dance in this setting was heart-warming.
– I taught Noelle how to start fire with flint and steel; something she has been asking to do for awhile. She lit our cooking fire on Saturday night, and on Sunday morning she wanted to compete in the fire starting contest. She took first place in the women's category, starting fire in 13 seconds!  Her smiles and excitement was priceless.
–  On Sunday, before leaving, my old friends Dave Cooper and Paul Jester took Hilary, Noelle, and I out on the Mackinac boat.  Although I have been in the boat a number of times, I always love getting out to sail.  Hilary and Noelle had never been in boat under sail before.
Photos (we had no camera) courtesy of Shannon Nelson, Terri and Lloyd Cheney, Kiri Butter, Berit Allison, Bill Schjolberg, and Robert Taunt