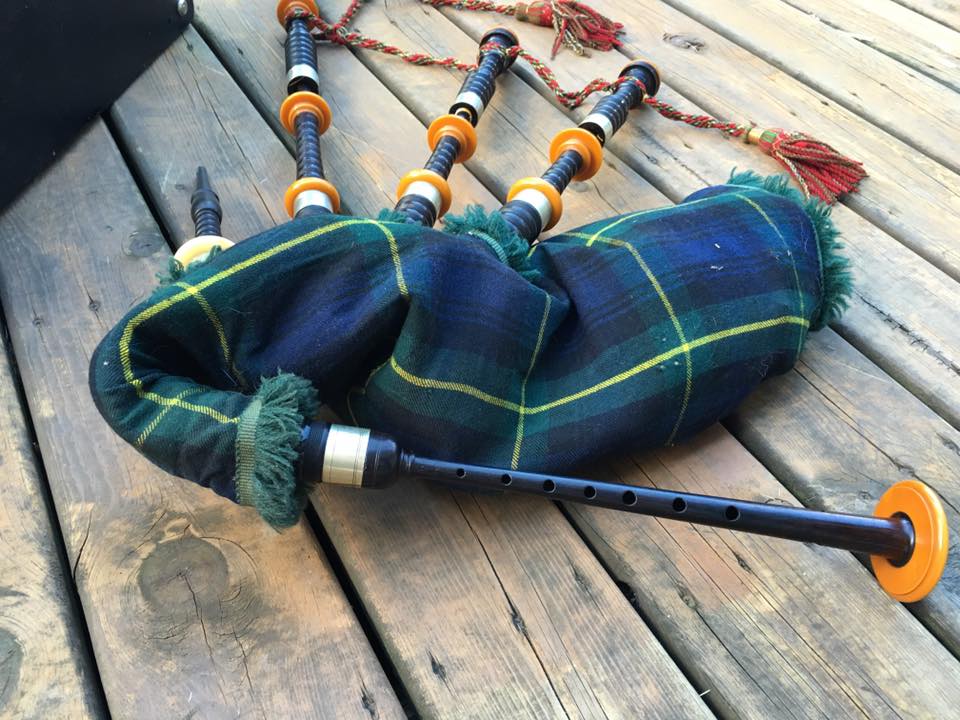 It has now been almost a year since I started learning the bagpipes.  I went from Oct. to June with lessons and then, due to a very busy summer schedule and new job, stopped lessons and am hoping to start back up this Fall.  Meanwhile, I played and practiced almost every day this summer.  I have wanted to play the pipes since I was a small child, and I am excited that it is happening, even if late in my life.
While at Grand Portage National Monument this August, I was gifted a set of 1950s R.G. Hardie bagpipes by a good friend (Steve Orr, a fantastic reenactor, excellent bagpiper, and super cool and generous man).  Upon returning home, I promptly gave it a new bag, re-hemped all of the parts, and put in new reeds.  They are a fantastic set of pipes for this beginner/wannabe player.
Here is a little video of me playing the gifted pipes.  The song is a medley of Gin I was a Baron's Heir and I See Mull.  Please do not judge too harshly… it has been less than a year of learning
Recently, I also found a set of Walsh Shuttle Pipes for sale online.  They are not the most amazing pipes (quality or sound), but they are really fun to play and I got them for a fraction of their normal cost.  With the quieter tone, they are easily played indoors, and I love to sit at the desk in the study and play while sipping a good whisky.  As winter comes and the weather is not too conducive to playing outdoors, I will appreciate something like these pipes to continue to play indoors.  I also have a set of bellows-blown smallpipes commissioned, but they may not be coming for awhile yet.
Here is a short video of me playing the smallpipes.  The tune is Hector the Hero.